New Additions!

New additions to the cottage.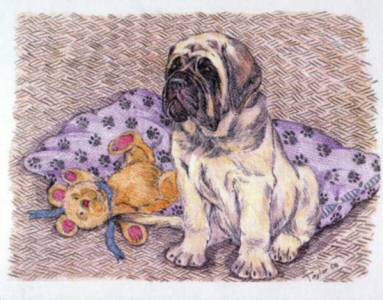 So wonderful bringing a cousin to my dear Mae over from her breeder in the Netherlands.
Welcoming Nigel Of The Mountainous Mastiffs
"Adidas"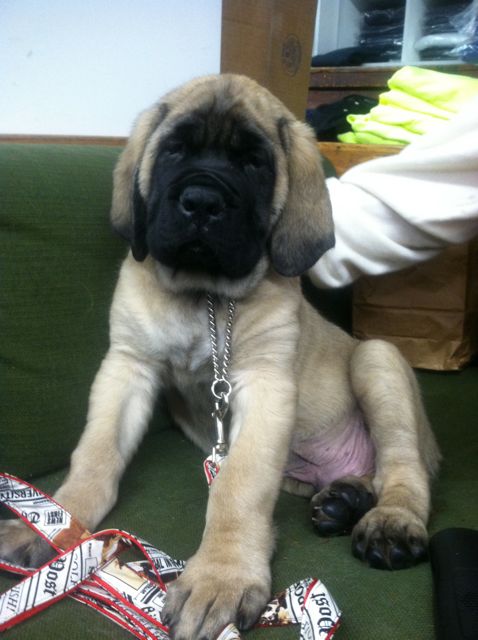 So exciting getting this new baby!
Thank you so much Patrik & Martina!
Welcoming Ebonny Debra-Damo!
DOB 2/18/2013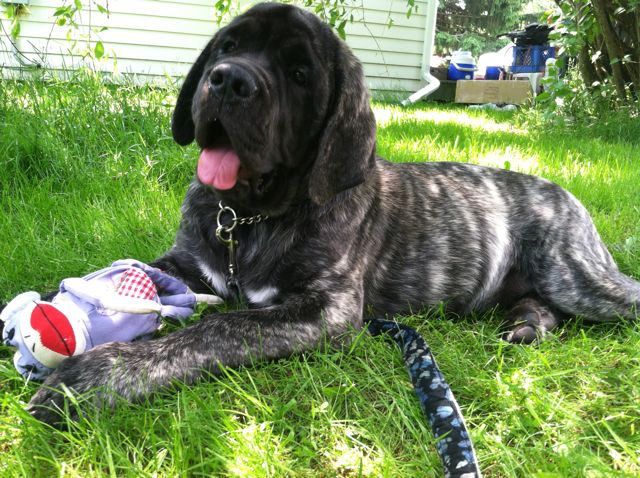 Welcoming a very special new baby!
I traveled to Finland on Dec. 10, 2012

and visited Wakonda's Kennel.
Wakonda's Joy-Jelan
DOB 10-18-12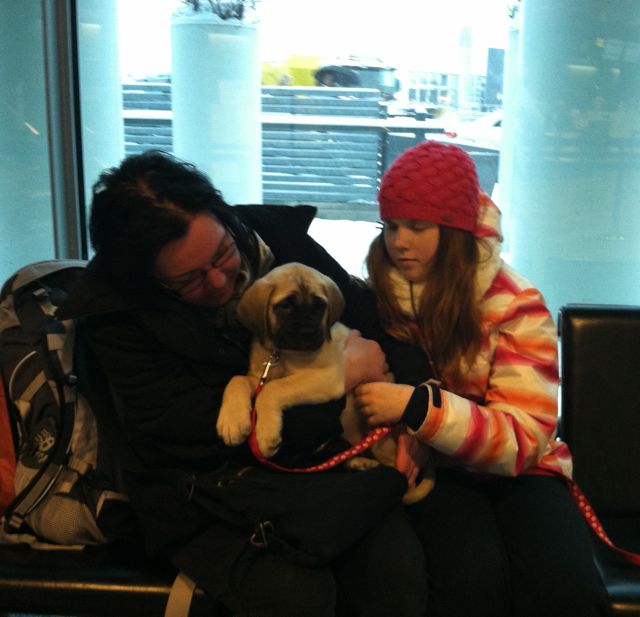 Joy 8 weeks old at Helsinki Airport December 13, 2012.

What a sweetheart. I had a wonderful visit! Thank you Susanna & family!

We were happy she could fly with me in the cabin area. Joy was so good on the flight home.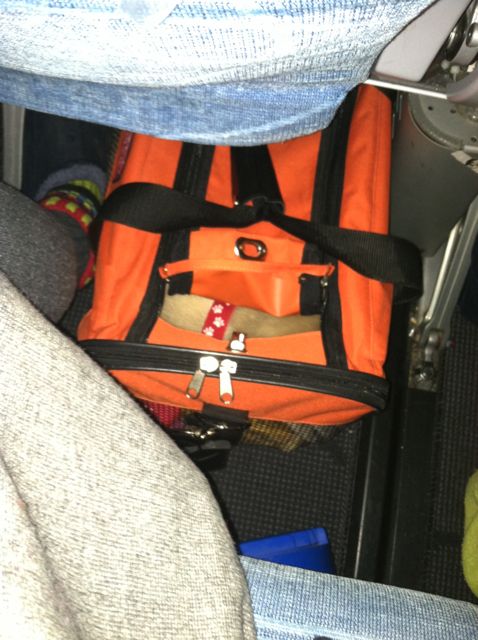 Joy sleeping in her travel bag.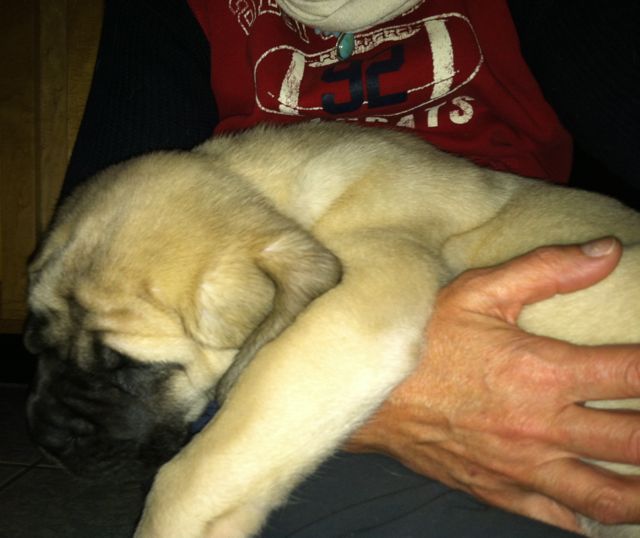 I feel very Blessed to bring Joy home.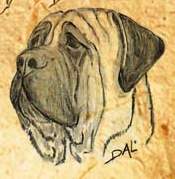 Welcoming a new baby with hugs & kisses!
Nannette Del Fracasso
DOB 2-27-12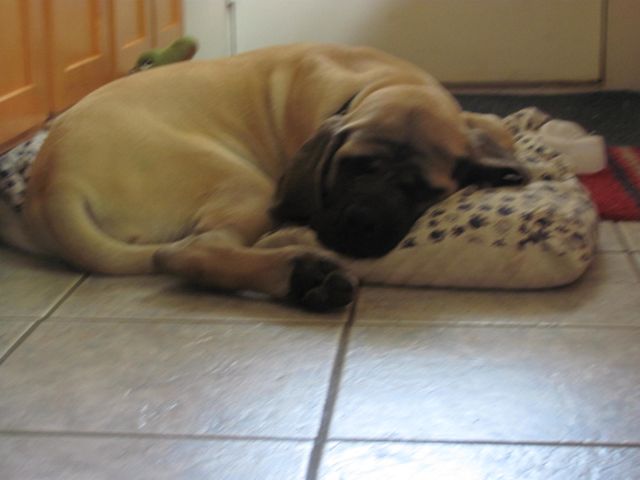 3 months old
Thank you Antonio!
Nan has Bacardi's brother Terenzio's Bludger as her father & Cedwalla Calamity Jane for her mother. Lovely bringing in the old Cedwalla lines along with more Bulliff.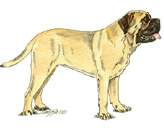 Bacardi & Mae wondering about Ella.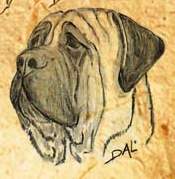 Terenzio's Bacardi & Bibiana in the Netherlands.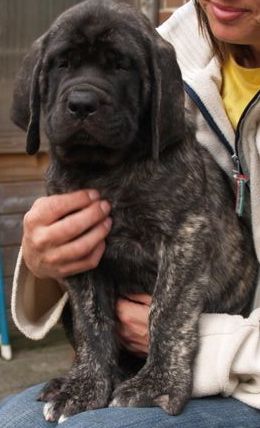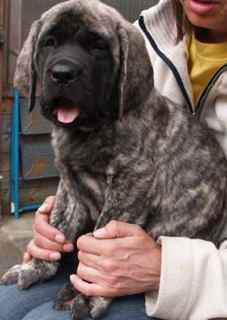 Bacardi Bibiana
So much exciting news.....I can't wait to say...........
So I'm going to announce.......
The arrival of Mastiff baby paws heavy on my floors.
I traveled to the Netherlands once more to visit with friends.
I feel very Mastiff blessed to have brought back a
brindle brother & sister out of:
Ned.Kamp.Paint it Black U'Tequila X Bulliff Erk
Friends who own Lily & Jed
have Terenzio's Bibiana and
I have Terenzio's Bacardi, to love.
My new Mastiff brindle baby's ancestors are:
Irebon Black Diamond,
Eng.Ch.Darkling Finn Mac Cumhal of Bredwardine,
Eng.Ch.Jengren Pluto, Bulliff Vasso Vero
Ned.Kamp Curran v.d. Duncanhof
Ch. Greiner Hall Chadwick
Buckhall Lady Caroline at Bulliff
My new Mastiff Mae's ancestors are :

Greiner Hall Chadwick
Greiner Hall Medicine Lady
Eng.Ch. Bulliff Warrior
Bulliff Gallie Gullie
Namous Mistress Marlene
Leon du Royaume de Molossus
Eng.Ch. Hollesley Medicine Man
Eng.Ch. Honeycroft Crismas Cracker
Eng.Ch. Astelle Oven Ready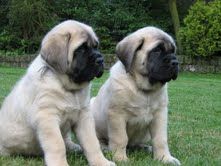 Mae & Sikera 9 weeks old, Netherlands.
I imported a female Mastiff puppy summer of 2006. I just love her. If all health testing goes well we'll have a good future.

Mae is my new pup on the left.
What a wonderful visit I had. July 2006.